In the News
Kelly Craig wanted to see more Little Love Books, since our debut appearance. This time we had even more to show. Watch Here »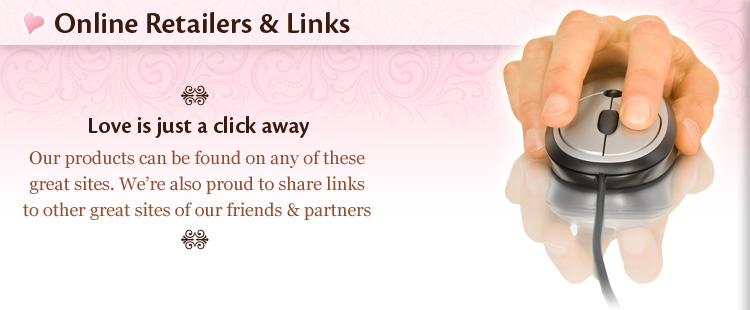 Special Thanks...

American Crafts - American Crafts is a fantastic company that creates innovative, high quality, well designed products specifically for the Scrapbooking industry. Each Little Love Book includes an American Crafts Slick Writer pen.

ProvoCraft - Recognized as one of the scrapbooking industry's leaders in innovation and design, this company bring many bright ideas and beatiful products to market.

JunkItz - Beginning with buttons, this great little company makes an indispensible line of adorable scrapbooking products from some sought after and famous designers.

Suzy's Zoo - Established in 1968, manufactures wonderful paper products featuring the characters created by award-winning artist, Suzy Spafford.
Links and Online Retailers
www.purplecaterpillarcreations.com
Here you will find a unique variety of essential and luxurious natural parenting products.
www.mom-co.com
Great site for mom owned businesses – wealth of information
www.thenest.com
From The Knot – everything marriage, kids and family
www.celebrity-babies.com
THE celebrity baby blog, there is no other...
www.mommieswithstyle.com
The online community for trendy moms
www.momtique.com
Features products exclusively created by and for moms.
www.babyshopsonline.com
Great resource site for maternity and baby e commerce
www.darlingmummy.com
The coolest mommy tees you can imagine
www.mywares.com
Connecting Wholesale Buyers with quality products created by Women.
www.weshipbabygifts.com
High-quality, unique baby gifts